Hello everyone!
Today I'll start telling the story of our incredible trip to Sharm el-Sheikh, Egypt!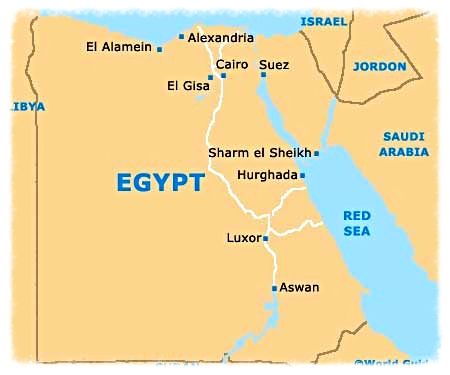 image credit
My journal for this trip was one of the most detailed I have ever kept, and I was so thankful to have all of the memories recorded! This was mainly a diving trip for us, so many of my journal entries read like a dive log. If that's not your cup of tea, don't worry! There are a lot of other adventures that have happened and that continue to unfold, so there's sure to be something else for you before too long!
Without further ado, let's start this journey!
Thursday, June 28, 2012

11:47

The Sharm El Sheikh Airport image credit

We arrived at the Sharm el-Sheikh airport and were bussed to the terminal. After some small confusion with getting our entry Visas, we waited in a very long passport control line.
(Quick Travel Tip: Apparently they allow private companies to sell the entry visas for an inflated rate, so we stood in one line briefly only to switch to the bank line when we discovered that little detail. They're clever about it, too! The second you enter the terminal, they're calling out like sellers in a bazaar trying to get you to buy the visa from them!)
While we were waiting, I noticed a plastic snowflake hanging from the ceiling. For a place that probably NEVER sees snow, and in the end of June, it struck me as odd, and quite comical.

13:22

The process of getting a taxi from the airport was rather crazy!

As soon as we stepped out into the sweltering Egyptian desert, the very aggressive taxi drivers began to attempt to solicit our business. The only problem with that was their prices started out at exorbitant when we were curbside, and by the time we got to the main road we ended up paying less than 1/3 of the first price we were offered! (That may have had something to do with the police officer who was probably going to give the driver a ticket if he didn't agree to Austin's price and skedaddle out of there.)

While we were haggling with the taxi drivers - which basically consisted of three Egyptian men arguing in Arabic, loudly, while we tried to get some advice from a German lady who actually lives here - we also witnessed a taxi versus minibus accident, which the drivers tried to use as an reason for us to pay their higher prices, lol!

After finally settling on a price and being hustled into a taxi, we took our lives into our hands as our Bedouin driver zipped us to our hotel, the Sol Y Mar Sharks Bay.

Looks great, doesn't it? Well, appearances can be deceiving!image credit

At the hotel we had to pass first through a guarded gate (a guard shack next to some chains strung between metal poles), then we had to put or bags down and walk through a metal detector before entering the lobby.

We received a nice welcome drink while we were checking in, and they let us check in even though we were early; however, that is where the positive moments of truth ended. Even though we had booked an all-inclusive stay, they handed us a list of things that are NOT included (including water and ice cream). That is pretty typical of a European all-inclusive, but in Egypt you can't drink the water and they don't provide you with an alternative.

Upon being shown to our room, the disappointments kept coming. There were no toiletries provided except for liquid soaps in dispensers like in a public restroom, our terrace door did not lock properly, and, since we're on the main floor, everyone who walks across the terrace passes right next to our bed. Awkward.

Thank the Lord for Hotels.com. Austin is on the phone with them right now trying to figure out an alternative. And we are hungry. Because we have not had lunch yet.

The pictures made it look so good!image credit
(Quick Travel Tip: Sometimes, no matter how many reviews your read or how much research you do, you end up in a really crappy hotel. (And sometimes the hotels that get many poor reviews end up being gems.) That is when it is extremely important to have some kind of a back-up plan. For us, on this trip, that meant taking advantage of the Hotels.com Five Star customer service! Because we had traveled so much for work with BBI and Club Beyond and for pleasure, at this point we were "Five Star Gold" members which meant that we had an incredible team of customer service personnel on our side! Sometimes travel booking loyalty isn't worth the paper it's written on, but in this case it was literally our saving grace!)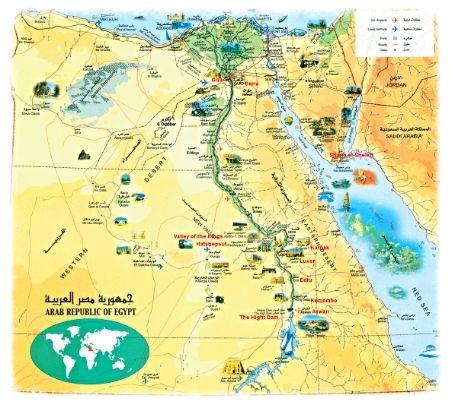 image credit
14:53

After a face-to-face with the general manager of the hotel, Ibrahim (who was ironically from Turkey, and who reminded me of a 50's mobster - slicked back hair and all. He promised to switch our room and offered us free bottled water for each day of our stay which was nice, but in hindsight literally the least he could do), we went to the hotel restaurant to attempt to eat lunch.

The selection was VERY limited and the service was not great and the quality of what was offered was fairly low. I tried to chalk that up to "maybe this is just the way Egypt is," but Austin couldn't find anything so he went downstairs to try the snack bar.

All they had to offer were some petrified hunks of what they called beef burgers, but were about the size of sliders and had been cooking all day long. After a frustrated discussion, we decided to try to switch hotels. Austin called Hotels.com back and I went into the bathroom to go pee. The tiny little ants crawling all over the bathroom floor were he straw that broke the camel's back for me. (This was after we killed three spiders in the course of the first phone call to Hotels.com.)
It goes without saying that at this point we were very concerned about how this trip would turn out, but you won't want to miss the dramatic conclusion of the Sol Y Mar debacle! (It includes an international phone bill of more than $400!)
His,
NOTE: I feel that it is important to mention that our experience with the Sol Y Mar Sharks Bay Hotel was almost exactly two years ago. Most of the recent reviews I read in preparation for this post indicate that they have significantly improved their cleanliness and level of service!
Click here to read part 2!
To see a list of ALL of our travel stories, in chronological order, click here!