. . . but never duplicated.
That's right. I'm talking about the Chipotle burrito.
I have blogged about my love for all that is Chipotle on several occasions. Like the story of
my elation over FINALLY getting a Chipotle in Iowa
. (which was convenient when we lived in Iowa. Now that we live in Germany, not so much!) When we were giving thanks alphabetically, Chipotle made
my "C" list
. It even made the list of
my top 5 loves
! So, there is no doubt that I love Chipotle; however, the last couple of times that we have been in the States, friends and family alike have been trying to convince me that there are other burrito joints that are just as good - if not better than the original - the burrito that has had my heart since I was just a teenager! At this point I'm pretty sure we've tried them all, and I've got to say that a lot of them were pretty good.
Qdoba
makes a mean queso sauce and in the summer time their mango salsa is to die for. They also have a
loyalty card program
which is a bit of a perk. And they're my parents' favorite of the many burrito options in their area.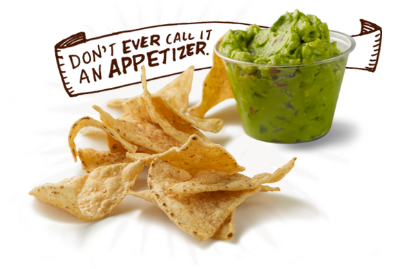 Bullritos
are the fan favorite in the Houston area. They have a fun ordering system where you check what you want on
their printed bags
(a lot like Which-Wich) and turn it in at the beginning of the line. They assemble it and at the end of the line the cashier calls your name, or whatever name you wrote on the bag during the ordering process - the boys have a lot of fun with this ;). One of their distinctions is a delicious Cilantro Ranch sauce. Yummmm! Most recently, we were introduced to
Moe's
in Charleston, SC. Moe's has a pretty wide selection with funny names like
"The Homewrecker"
and the
"Joey Junior."
They also do free chips and salsa with every order, and the location we went to had a
soda machine
that looked like it was straight out of an episode of Star Trek - complete with a touch screen and several different flavor variations for each soda option.
But I've got to say, while I'd never be one to turn down a burrito - any burrito (especially living in Germany where good Mexican food is VERY hard to come by), Chipotle is still my favorite. By a landslide! I don't know if it's just that it was my first burrito love, or the delicious combination of their
steak
and
rice
and
salsa
and
sour cream
and
guacamole
that no one else will every be able to fully duplicate! Not that I haven't tried. I mean the closest Chipotle to us is in London, which is an eight hour drive, so it may as well be in the States with as often as we get there, so I've tried my hand at recreating Carnitas and Cilantro-Lime Rice, but it just isn't the same. There were rumors at one point that Chipotle may be opening a new location in Munich, which is much closer, but alas we have not seen any movement on that for awhile, so . . . We will have to make due with our homemade version and our memories of the real thing! Do you have a food item or a restaurant that you have to struggle to do without? Or someplace you can't imagine moving away from? Hope you're having a great week!