Especially as a blogger! Ugh! I feel like I have been so disconnected from all of you for way too long! We had a fabulous trip, but one un-fabulous part of the week was that my laptop decided to conk out on me on Sunday. The second day of our trip, we still had seven days to go! "Random hardware failure" Dell called it! Nothing to be done until I got it home. This means that I was completely out of the loop for an. entire. week. I missed every featured blogger at
SITS
all week! I wasn't able to participate in
Marriage Builder Monday
,
Real Raggin' Wednesday
,
Thankful Thursday
, or
Then Sings my Soul Saturday
! And I missed out on
Tom and Jan's
fun
tea party
! :( I just found out about
Debbie's
wonderful
idea
! I missed reading everybody's wonderful insights, and I was completely helpless to do anything about
MHR Friday
!!!! Absolutely insane!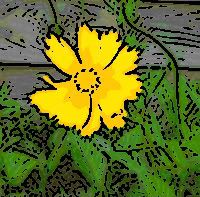 I will catch everybody up on all of the excitement of our very first ever married vacation later today, but I just wanted to take this opportunity to apologize for being SOOOOO m.i.a. :) I've missed you all terribly!
:)