Hello everyone! Thanks for putting up with my sporadic blogging habits of late :) It's been a little crazy over here!
First of all, I would like to say thank you for the positive response to my Monday post. I was really nervous about posting it. So much so that I began writing it on August 28th, and didn't get up the guts to post it until Monday. I was very nervous because I know that it can be a touchy subject, and I really do not like confrontation. I also do not want my blog to be a place where I get up on my soapbox and complain and whine and drive people crazy, because where's the fun in that? :) But I really felt like it needed to be said, and I was very encouraged and appreciative of the comments I recieved. Thank you all for being such great bloggy friends.
Onto my Thankful Thursday-ness. (I'm sorry, I know gramatically it's atrocious, but I'm on a kick where I add -ness to the end of just about anything to make it an adjective, maybe because I'm feeling a little too lazy to come up with proper adjectives, I don't know.)
~ I'm thankful for a warm house that my husband built just the way we wanted it. (He's pretty great)
(This is a before picture, it does not still look like this, I promise! :) )
~ I'm thankful for my wonderful parents who celebrate their 26th wedding anniversary today.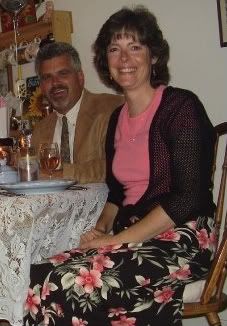 ~ I'm thankful for my sweet, adorable husband with whom I will celebrate our 1 year anniversary on Mondy 9/22
~ I'm thankful for our freedom, and that we live in such a great country. I'm not really one to argue politics, who am I kidding, I love to argue politics, but that's not really what I want this blog to be about; however, this is too good to not post:
Today I have been reminded that life is so precious, and we never know what will happen from one minute to the next.
Sherry
and
Joy
and
Joanne
and
Lori
all have great memorial posts up for 9/11.
~ I am rejoicing with
Melissa
~ I am thankful for God's faithfulness in the midst of trials. This week my family is experiencing something that I cannot even begin to understand. My sweet sister-in-law
Ashley
miscarried on Monday afternoon. When my hubby relayed the message to me I felt like someone had kicked me in the teeth. I spoke with my MIL (who is there with them) on Tuesday, and she said that Ashley is doing well. We would all appreciate your prayers.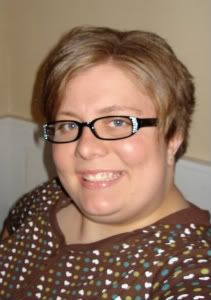 Thanks for reading! Enjoy your Thursday!