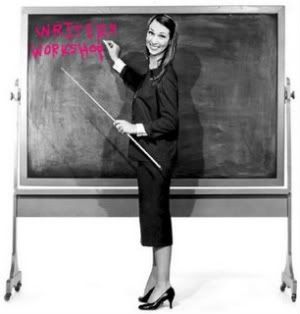 The Prompts:

1.) Recall a time when you did something to get noticed. Write about it.

2.) Begin with "I wish someone told me…"

3.) If you could rearrange three things about your life what would they be?

4.) What do you love to create?

~~~~~~~~~~~~~~~~~~~~~~~~~~~~~~~~~~~

I wish someone told me

~ Time is never free, it waits for no one, and it flies - even when you're not having fun.

~ Money never goes as far as you think it will.

~ Working for a living is really mostly about working, you have to live "on your own time."

~ There are always more dishes, clothes, beds, cars, dogs, windows, floors, and clutter to be scrubbed, laundered, made, cleaned, bathed, washed, vacuumed, and

de

-cluttered.

The truth is, someone probably told me all of these things at some point, somewhere along the way; however, there are many truths that only experience can truly teach.

Other things I've learned that no one ever told me:

* Life never happens the way you expected - but the surprises are often the best parts.

* There's nothing like waking up next to your best friend knowing you love him more today than you did yesterday, and less than you will tomorrow.

* It is truly the little things - a kind word from a stranger, a single flower, an unexpected phone call, a tender kiss, a surprise note or e-mail, sharing a secret smile, a chocolate milkshake, hearing your favorite song on the radio, singing along like your life depended on it, a hot bat, a good book - that add sparkle and spice and wonder to life.